---
Physiotherapy Team
---
Susanne Bennell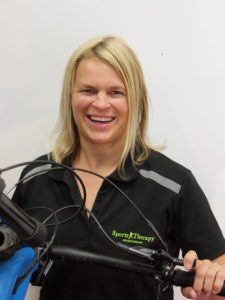 Qualifications:
BSc. Physiotherapy (Cardiff University, UK)
Msc Module "The foot in Diabetes"
AACP Foundation Qualification in Acupuncture
Professional interests:
Sports Physio, Pilates & Sports Massage
Watersports & Wintersports injuries
Acupuncture
The 'glutes'
Personal interests:
Windsurfing, Sailing & Kitesurfing
Mountain Biking, Snowboarding & Multisport
I am originally from North Wales in the UK. I studied a BSc in Physiotherapy in Cardiff University and qualified with honours in 2006. Following this I worked for the UK National Health Service for 5 years in order to gain good experience in a wide range of fields. It was during this period that I found my love for musculoskeletal and sporting injuries.
In February 2011, I decided that it was time to move on to more exciting and stimulating working environments in New Zealand. I initially worked in New Plymouth, then Tauranga, Wanaka and eventually made my way to Nelson. I enjoy the outdoors and the mountain biking on offer from the doorstep is world class. Nelson is such a sporty place and is a great community in which to live and work. It appears New Zealand has captured me well and truly. My partner runs Nelson Watersports down at Nelson Yacht Club, and we've just bought a house… So I can't see myself leaving anytime soon!
---
Jo Higgins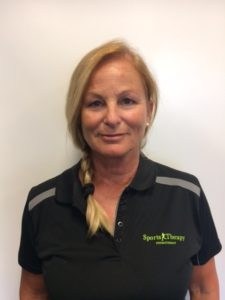 Qualifications:
Bachelor of Physiotherapy (Otago, NZ)
Professional interests:
Musculoskeletal Sports
Personal Interests: 
I am Dunedin trained; qualifying in 1981 with a passion for travel. Physio has served me well enabling me to work in the U.K., South Africa and the Middle East predominately in the musculo-skeletal field.
I returned to New Zealand in 1995 where I ran my own practice for the following 13 years. I have now swapped my passion for skiing with sailing, tramping and very sporadic golf.
I am loving Nelson and all it has to offer. I consider it a privilege to be able to help people on their way to better health, so as to maximise their enjoyment of life in this fantastic environment.
---
Ingrid Koevoet (Inge)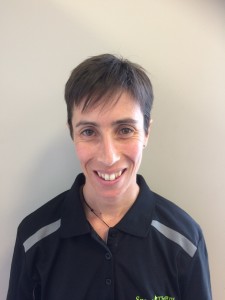 Qualifications:
Bachelor of Physiotherapy with Credit
– University of Otago
Professional Interests:
Sports Physiotherapy
Trigger point dry needling
Personal interests:
Enjoying the great outdoors
Tramping and cycling
Mountain biking and sailing
Soccer, Triathlon and Gymnastics
After University I spent time working at Whakatane Hospital where I gained good all-round physiotherapy experience and the confidence to go abroad. I then moved to Australia and worked in a Sports Injury clinic in Coffs Harbour before once again returning to the public system working at QE11 Jubilee Hospital in Brisbane in the outpatient department. Having worked in both private and public Musculoskeletal settings I have had good experience facing the challenges of both acute and chronic injuries. But, the pull of home and wanting to be closer to my family eventually got the better of me and hence have made the move back to Nelson in December 2016. I am really looking forward to riding the new mountain bike trails around Nelson and enjoying tramping without worrying about spiders and snakes.
---
  Chris Wahnig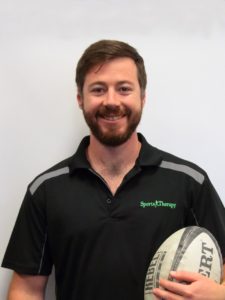 Qualifications:
Bachelor of Physiotherapy with credit (Otago University)
Bachelor of Anatomy (Otago University)
Professional Interests:
Sports Physiotherapy
Persistent Lower Back Pain
Dry Needling
Personal Interests:
Running
Rugby/Football
Fishing
I graduated in 2012 with my Bachelor in Physio from Otago and sought to travel with my degree. I ended up in Adelaide for 4 years working in private practice and taking the opportunity to physio for a couple of local rugby teams as well as the State U18's,U20's and Women's Rugby Teams. I left to travel Europe and Asia for 4 months before moving back to New Zealand. I am currently reliving my love of trail running and taking some down time to fish the Nelson rivers.
________________________________________________________________________________________________________
Jane Rossiter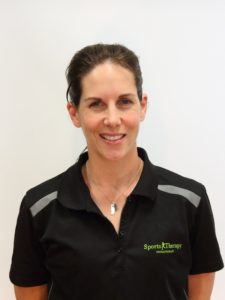 Qualifications
BSc Biology (Victoria) 2000
Bachelor of Physiotherapy (Otago)  2004
Postgraduate Certificate in Acupuncture
Professional Interests
Clinical Pilates (strength,flexibility,  movement control and dynamic
alignment)
Lumbo-pelvic stability
Ante/postnatal prehab
Hamstring and hips
  Personal Interests:
Playing Hockey and running around after 3 children
---
Christopher Max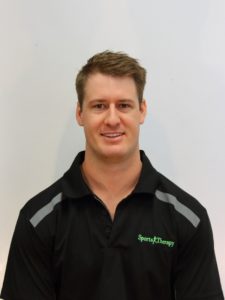 Qualifications
Bachelor of Physiotherapy
Bachelor of Science
Bachelor of Physical Education
Post-graduate Dipolma of Physical Education
Professional Interests
Sport-specific exercise Rehab
Winter sports in particular Rugby
---
Irvina Koefoed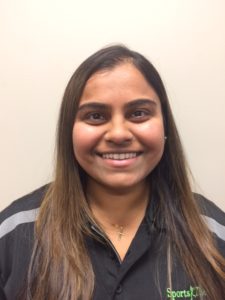 Bachelor of Health Science Physiotherapy
Mulligans Concept – Mobilisation with Movement A and B
Kinesio Taping KT1 and KT2
Professional Interests
Neck and Shoulder injuries
Ultimate frisby injuries
Dry Needling
---
  Carly Smith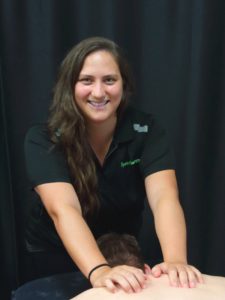 Qualifications:
Denver School of Massage Therapy
Professional interests:
Carly is a graduate from the Denver School of Massage Therapy and has been practising massage for the past 6 years. In massage school she studied 13 different massage modalities, with continuing education in sports and injury specific massage.
Personal interests:
Carly has recently moved to Nelson from the USA. She and her husband love to walk on Tahuna beach each day and enjoy the outdoor life that Nelson has to offer. Her favourite food is Proper Crisps.
---
The Front Desk
Jane Martin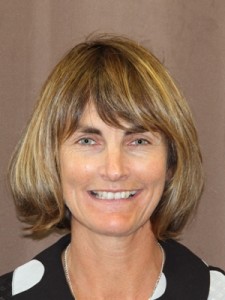 Practice Manager
Jane is responsible for the overall running of the practice and thoroughly enjoys working alongside staff and patients. She has had previous experience in managing other businesses, finance and administration.
Jane loves spending time with her family as well as mountain biking, running and surf skiing in her spare time.
---
Karen Bradley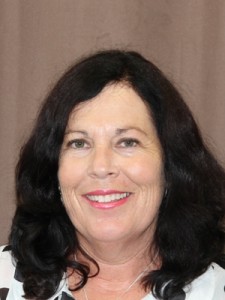 Receptionist
Karen is a long standing member of our reception team. She specialises in the administration and accounting area of the business.
She is a true Nelsonian having spent most of her life appreciating our wonderful region.
Outside of work Karen enjoys gardening, travel, cycling, walking and spending time with her family.
---
Laura-Beth Reynolds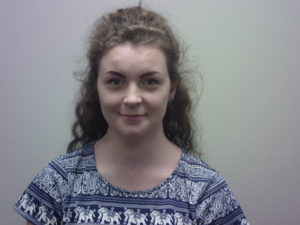 Receptionist
Laura has come to Sports Therapy from a hair dressing background. She enjoyed the reception part of the job so much that she decided to specialize in reception work.
Laura enjoys  walking, running and badminton. She also has a love of all animals. But her passion is a love of jumping off platforms and bridges. Yes she is the queen of bungy jumps and is always looking for the next big jump.
We welcome Laura and know that she will be a fabulous fit to our team.
_____________________________________________________________________________________________________________________________________________________________________________________________
Ingrid Thomas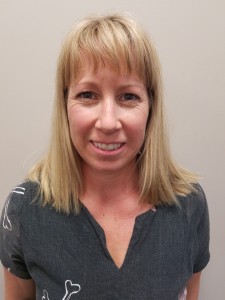 Receptionist
Ingrid is a newest member of our reception staff. After being involved in some recent projects for us we decided we couldn't live without her.
Ingrid has experience in running businesses, administration and has worked as a chef for 15 years.  We expect wonders from her on Thursday Cake Day.
Ingrid enjoys gardening, renovating and socializing.